Trusty Maid Service was started in 2003 by David and Michele Mixon. David brought two decades of healthcare management experience to this local start-up business. Most of the day-to-day operations are managed by David and numerous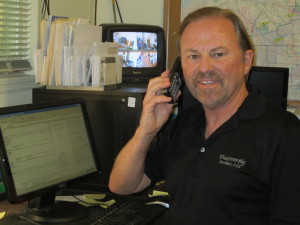 dedicated staff who have been with Trusty Maid Service for years. Michele has a full-time position with a West County Hospital, but makes a contribution as VP of Marketing.
Trusty Maid Service is not a franchise. We feel that provides advantages for both clients and employees. We seek to provide a valued service relationship for our Clients.
Service Area: Our office has been at Highway 40 and 141 since 2003. Most of our Clients are within a ten-mile radius of our office. We primarily serve Ballwin, Chesterfield, Creve Coeur, Des Peres, Ellisville, Frontenac, Grover, Kirkwood, Ladue, Manchester, and Wildwood. We will consider serving clients further from the office, but we cannot be as flexible on day or time.
Growth Plans – We are always careful with growing the company. We avoid taking on more clients than we have capacity to serve.